UniNet® Blog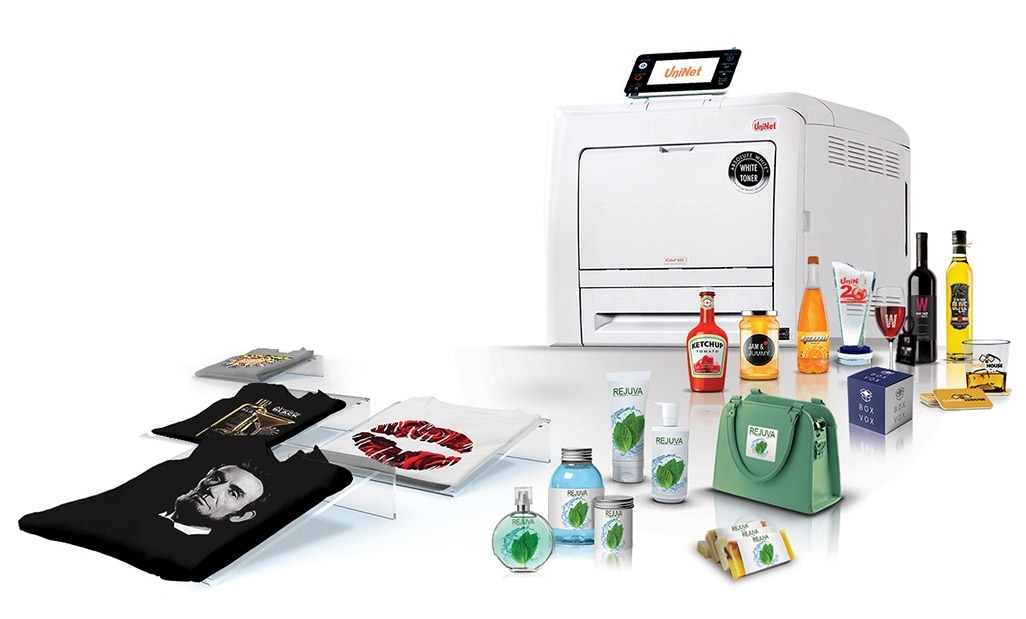 ELEVATE + CREATE WITH YOUR iCOLOR® 550
Redefining Digital Transfer Printing
January 2018 marked the global launch of the Uninet iColor's newest printer; The iColor® 550 – the world's most versatile 8.5"x11" / A4 transfer printing technology.
The iColor® 550 is a game-changer for the transfer printing industry, and the digital printer our sales team has been asking for. If you haven't had the opportunity to see iColor® 550 in action, you are probably missing out; it's small but mighty. The 8.5"x11"/A4 printer footprint delivers maximum versatility; full-color + spot white overprint/underprint capabilities, featuring dynamic performance that provides significant time and cost savings.
The iColor® 550 shows what is possible when a company combines the voice and need of the customer with best-in-class capability.
The iColor® 550 was designed to deliver the most advanced digital, single-pass, professional quality printed performance. The iColor 550® utilizes an efficient five color range with three configuration options to produce a vivid color array. The three–toner configuration: standard CMYK, spot color overprint and spot color underprint powered by our exclusive Absolute White™ Toner technology featuring the brightest, most dense and opaque white toner available, setting a new benchmark standard in the industry.